Vitamin C - Design for impact.
Refreshing. Rethinking. Reframing.
How we help your business.
Step one, together we identify the motivation behind any change.
Second, we generate and test solutions until the best one is developed.
Third, implementation, which means stepping into your customer´s lives!
This is Vitamin C - it is business growth!


































Work
Our Concept
Design for Impact
Business design helps design your business.


Organic growth is on the decline and companies need new ideas. Superior design is attractive and can help to drive growth. The right design excites potential customers and also invigorates your organization. This means innovative data visualization, meaningful logos, as well as off-line advertising e.g. flyers, brochures, sales documentation ect. We help bring your new designs to life!
The Beauty of Words
What are you saying to potential customers?


Design does not work by itself. Headlines are worth 90% of the investment you make in your ad. We write the way people think and create simple, informative and inviting copy based on the target group. We help you take advantage of that split second and reach potential customers whether via well-written product flyers or multi-lingual websites. By integrating intuition and qualitative patterns our ideas have both emotional and functional meaning.
Copywrite Meets Web
Bringing it all together.



Copywriting is putting words on web pages and other promotional materials in order to sell your products or service and convince potential customers to take action. These channels are like a salesperson, which you have hired to reach all of your customers at once. You have invested time to find the "magic words" and now we generate the graphic elements to attract potential customers. We are also experts at maintaining your corporate identity and enhancing SEO.

by Vitamin C


As much as we would love to display all of our projects, we mainly support major health care companies with confidential and competitive content.
Thank you for your understanding.



Agentur
Let´s take your vision, ideas, and aims to connect your business concept with your design and communication strategy.
Facts
Founded in 2000
Located in Domstadt Speyer
2 employees and a bunch of great freelancer support
Core competency: Global Health Care, Pharmaceutical, Chemical, Medical Technology, and Software
Team
Christiane Christen
Founder and CEO of Vitamin C GmbH
Communications Designer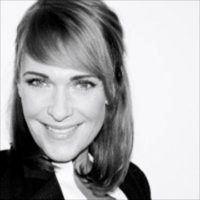 Rebecca Lynn Sauter
Native Copywriter
Translation
Content Creation Manager

Freelancer
Sibel Karan
Communications Designer, Illustrator
Julia Merz
Communications Designer
Our freelancers are a major part of the Vitamin C family and you will benefit greatly from the expertise they bring. Most of our projects require full service including a website and multilingual copy, that is why Vitamin C also works together with a very competent team of native speaking translators, designers, developers, and photographers.

Contact
Vitamin C Kommunikationsdesign GmbH